Road Of Fury: Desert Strike is an exciting driving car game where you drive a supercar equipped with a heavy assault cannon - take down Duke Mo and his gang. Your cannon fires automatically - you aim the gun and try to mow down the horseman gang members as quickly a possible!
At the end of each run, you'll be able to return to the garage and upgrade your vehicle and weapon. You may boost your own HP and additionally the firepower of one's assault cannon. Finally, you may add cool devices to your cars, such as an airstrike beacon and an invincibility shield.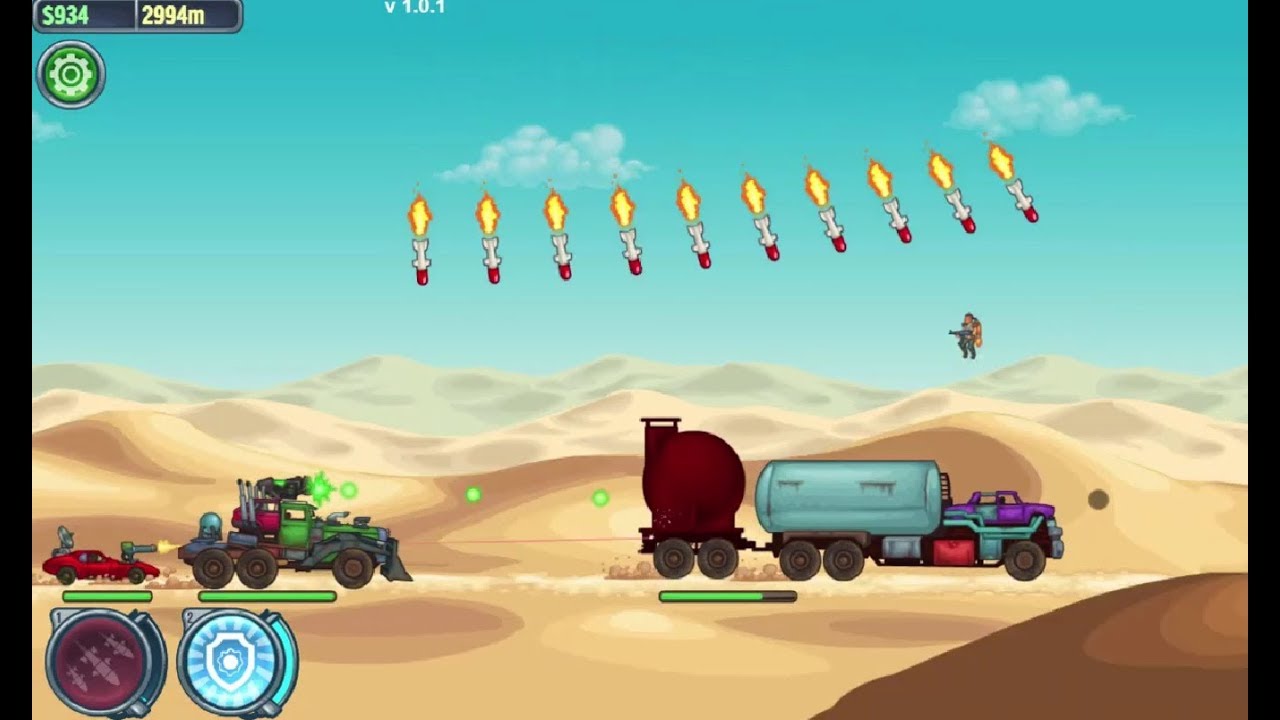 Try to progress so far as you can and uncover the new areas - do you conquer the horseman gang and bring peace to this wasteland?
In addition, you can play Moto X3M - this is a fun moto game. Lots of fun to play when bored at home or school.